The Platte River Program

A USGS Priority Ecosystems Program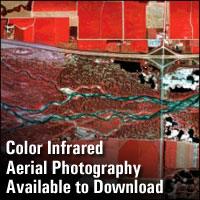 The central Platte River Valley in Nebraska is an internationally significant staging area for migratory water birds of the Central Flyway and is best known for the one-half million sandhill cranes and the several million other waterfowl that migrate annually through the valley.
Nine endangered species use the central Platte River Valley for habitat, including the whooping crane, piping plover, and least tern. Changes in water and land use have transformed the river channel and altered adjacent wet meadows. With changes in the hydrology of the river and the structure of riparian habitats, the sustainability of migratory and resident birds and other biota have been brought into question. Of central concern is how the ecosystem has adjusted to changes in streamflow. Developing successful strategies to sustain or rehabilitate the riparian ecosystem of the central Platte River, requires an understanding of the linkages between hydrology, river morphology, biological communities, and ecosystem processes.
The U.S. Geological Survey (USGS) Platte River Priority Ecosystems Study uses resources from all four Discipline within the USGS (Biological Resources Discipline, Geologic Discipline, Geography Discipline, Geospatial Information Office, and Water Resources Discipline) to build interdisciplinary teams to examine these physical and biological linkages.

View and download color infrared photographs.
---
General Objectives:
Provide a better understanding of migratory and resident birds and other biota and the ecology of their habitats.
Provide a better understanding of the physical processes that influence the habitats.
Use this knowledge to evaluate the effects of different management strategies on individual species and their habitats.