Water Resources of Nebraska
Welcome to the USGS Web page for the Nebraska Water Science Center (NEWSC). Here you'll find information on Nebraska's rivers and streams, groundwater, water quality, and many other topics. The USGS operates the most extensive satellite network of stream-gaging stations in the state, many of which form the backbone of flood-warning systems.
New Tool Available for Assessing Water Availability in the Northern High Plains Aquifer
A new U.S. Geological Survey Scientific Investigations Report titled, "Groundwater-Flow Model of the Northern High Plains Aquifer in Colorado, Kansas, Nebraska, South Dakota, and Wyoming" has been released. The model can be applied by multiple entities to better understand flow, quantity, sources and sinks of groundwater in the Northern High Plains Aquifer, which covers approximately 100,000 square miles across Nebraska, South Dakota, Kansas, Colorado and Wyoming. Data associated with the model and report is available on the USGS Water Resources NSDI Node.
"An assessment like this has not been done since the USGS High Plains Regional Aquifer-System Analysis (RASA) study completed in the 1980s, so this effort represents a substantial update of the technology and science beyond what was available during that time," said USGS scientist Steve Peterson, lead author of the study. "Plus there were considerable more data available to use for the analysis, and the system has changed and undergone more development since that time."
More information is available on the High Plains Groundwater Availability Study web site.
Current Conditions in Nebraska
Real-Time Streamflow Sites
The USGS provides current ("real-time") stream stage and streamflow, water-quality, and groundwater levels for over 130 sites in Nebraska.
USGS Nebraska Water News and Notices

Sign up to receive USGS WaterAlert updates via e-mail or text message.

Sign up to receive a daily water conditions e-mail for selected streams and wells.

Sign up to receive Nebraska water news and notices by e-mail.

Receive instant updates with USGS WaterNow via e-mail or text message.
Recent Publications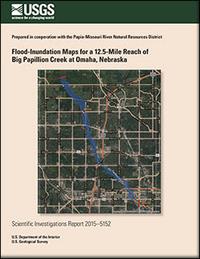 Flood-inundation maps for a 12.5-mile reach of Big Papillion Creek at Omaha, Nebraska
by Kellan R. Strauch, Benjamin J. Dietsch, and Kayla J. Anderson
USGS Scientific Investigations Report 2015-5152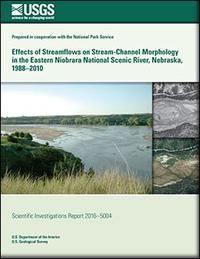 Effects of streamflows on stream-channel morphology in the eastern Niobrara National Scenic River, Nebraska, 1988-2010
by Nathaniel J. Schaepe, Jason S. Alexander, and Kiernan Folz-Donahue
USGS Scientific Investigations Report 2016-5004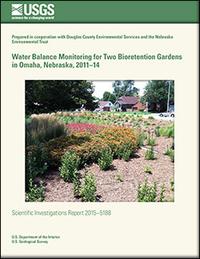 Water balance monitoring for two bioretention gardens in Omaha, Nebraska, 2011-14
by Kellan R. Strauch, David L. Rus, and Kent E. Holm
USGS Scientific Investigations Report 2015-5188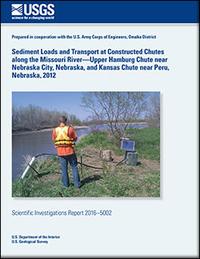 Sediment loads and transport at constructed chutes along the Missouri River - Upper Hamburg Chute near Nebraska City, Nebraska, and Kansas Chute near Peru, Nebraska
by Brenda K. Densmore, David L. Rus, Matthew T. Moser, Brent M. Hall, and Michael J. Andersen
USGS Scientific Investigations Report 2016-5002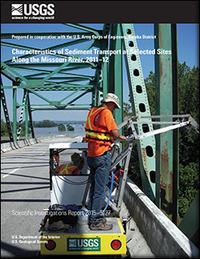 Characteristics of sediment transport at selected sites along the Missouri River, 2011-12
by David L. Rus, Joel M. Galloway, and Jason S. Alexander
USGS Scientific Investigations Report 2015-5127