The Platte River Program — A USGS Priority Ecosystems Program
The Platte River Program
Historical 1938 Aerial Photography - Main Index
These images are shown in their relative position to the Platte River. The images are NOT Georeferenced.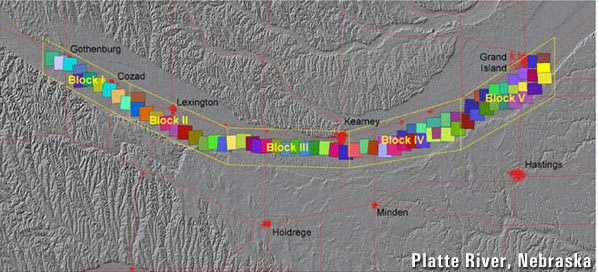 Select the block you are interested in and you will then be able to select individual photos for download.
These historic photographs may be useful in documenting changes in the condition of the Platte River. Each of the photographs were scanned at 600dpi and compressed using M.zip software from LizardTech. M.zip compressed images may be viewed using a free viewing software package available from LizardTech. Software extensions allowing M.zip images to be used in Adobe Photoshop are also available.
---