Follow us on Twitter!
DATA CENTER
INFORMATION CENTER
ABOUT THE NEBRASKA WSC
USGS IN YOUR STATE
USGS Water Science Centers are located in each state.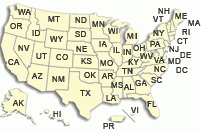 Nebraska Centennial Streamgage
Platte River near Duncan (06774000)
Sections: Home | Timeline:

Highlights at the Platte River at Duncan streamgage since 1895.Timeline | Historic photos:

View historic pictures of the Platte River at Duncan.Historic photos | NWIS data

USGS's National Water Information System.NWIS data | Trends:

View hydrologic trends.Trends | O.V.P. Stout:

O.V.P. Stout establishes a streamgage and is a pioneer in water science.O.V.P. Stout | Directions to site:

Here are directions and maps to the Duncan siteDirections to site
The USGS streamgaging-station at Duncan, Nebraska, has been collecting data for more than 100 years. USGS is proud to celebrate this "centennial" streamgage because USGS science requires a national streamgaging network with stable, long-term monitoring sites.
Long-term data is essential for many reasons:
County or city planners need to know what area should be zoned as flood plain so that families and businesses will not build in locations that are vulnerable to floods
Families and businesses need warnings of impending floods to help them decide about evacuating and to decide about moving valuables (heirlooms, furniture, cars, boats, appli- ances) out of harm's way
Communities need information to plan for their future water supplies
Communities and farmers need information about river conditions to help them develop strategies to help them through a drought
State and county highway departments need information so they can
design adequate bridges, culverts, and roadways that will function safely during floods
Watershed organizations and regulatory agencies need river- flow information (along with water-quality data) to develop cost-effective plans to improve and protect water quality
Families planning to canoe, kayak, or fish need information to avoid unsafe river conditions and to preclude costly trips to remote river locations when conditions are not suitable for recreation
During the 1990s, many long-term streamgages were discontinued due to lack of funding. On average, each year of the decade saw a net loss of about 70 of these important streamgages. These streamgages, with records of 30 years or more, such as the Duncan site, are of great value to planning and to the scientific study of variations and trends in flow.